MCV6-IR940 520TVL Mini CCTV Camera with 6 IRs ( small size:14.5X14.5X15.5mm; 0.00lux; IR940/3m night vision)
MCV6-IR940 520TVL Mini CCTV Camera with 6 IRs ( small size:14.5X14.5X15.5mm; 0.00lux; IR940/3m night vision)
MCV6-IR940 520TVL Mini CCTV Camera with 6 IRs ( small size:14.5X14.5X15.5mm; 0.00lux; IR940/3m night vision)
Features & functions
It's an ultra small high definition CCTV camera with excellent night vision. Size is 14.5X14.5X15.5mm only, Weight is 3g! Very easy to install and conceal. Minimum illumination is 0.0lux, which can view clearly in almost complete darkness. Full TV system. Applicable worldwide. Use for Home and Business Security, Shops, Pubs and Restaurants, Building Sites, Warehouses, Boats, Marine Use, Sports use, Wildlife, Farms, Stables and Kennels, Surveillance and Covert use, Nursery and child care, Firearm,etc.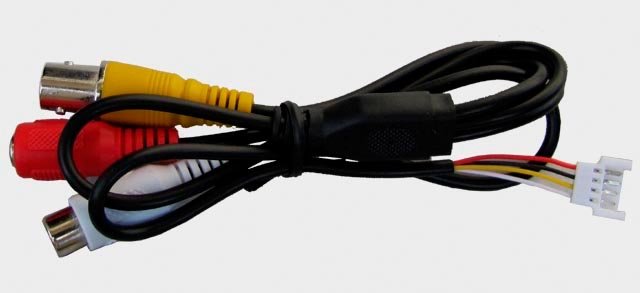 Specification
PICK UP ELEMENT

Single chip 1/3 CMOS

SYSTEM

NTSC

PAL

NUMBER OF PIXEL

NTSC:656(H)×492(V)

PAL:786(H)×576(V)

IMAGE SIGNAL PROCESS

Digital Signal Processing System

SENSOR DIMENSION

4.75mm(H)×3.55mm(V)

HORIZONTAL RESOLUTION

Approximately 520TV Lines

SCANNING SYSTEM

2:1 Interlace

SENSITIVITY

0.00Lux/3m (IR OPEN)

LENS & VIEW ANGLE

0.5mm F2.0 / 55 °

S/N RATIO

52dB

ELECTRONIC SHUTTER

Auto (1/60 S TO 1/100000 S)

Auto (1/50 S TO 1/100000)S

AUTO GAIN CONTROL

Auto

WHITE BALANCE CONTROL

Auto

BACK LIGHT COMPENSATION

Auto

VIDEO OUT

1.0V p-p/75ohm

SIZE (L x W x H)

14.5mm x 14.5mmM x 15.5mm

WEIGHT

3g

WORK CURRENT

IR on 200mA

POWER REQUIREMENT

DC 5.0V

OPERATING TEMPERATURE

- 10° C ~ +50°C ,less than 90% RH

Connection

PIN1- Red DC5V PIN2- Black GND PIN3-Yellow VIDEO OUT PIN4- white AUDIO OUT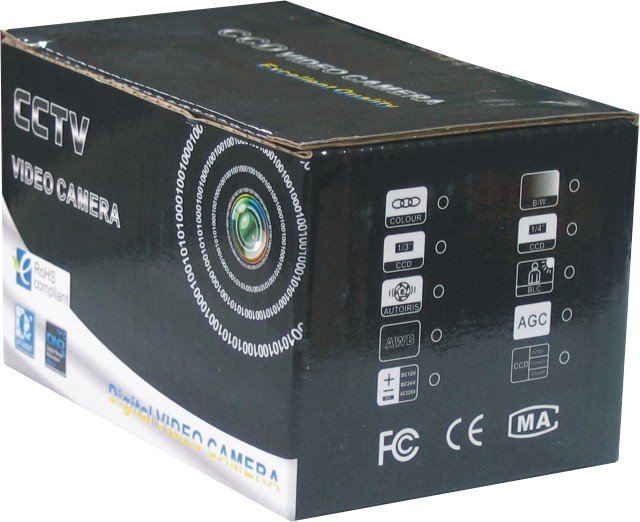 Contents Mini camera X1; RCA/BNC cableX1;AC adapter X1
Usage:
1) CCTV cameras can be used directly with a standard TV/VCR or RCA video monitor;
2) To view more than one CCTV camera on your TV/VCR you will need a quad or multiplexer;
3) To view on your computer or laptop you will need a DVR card or USB;
4) A standalone system that records is a standalone DVR;
5) CCTV wired cameras can add a 2.4GHz wireless transmitter module,then it can work with wireless receivers.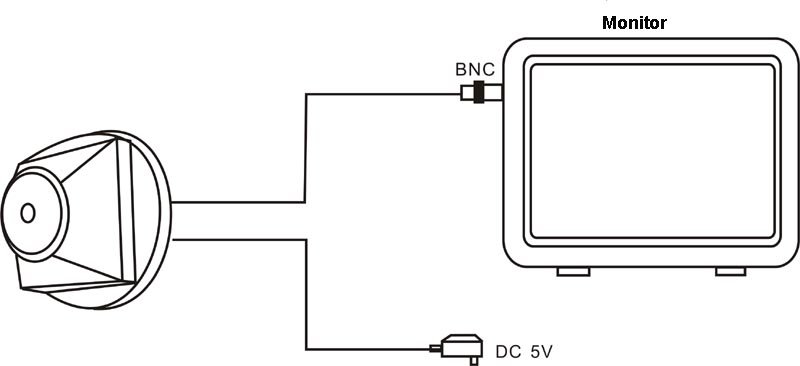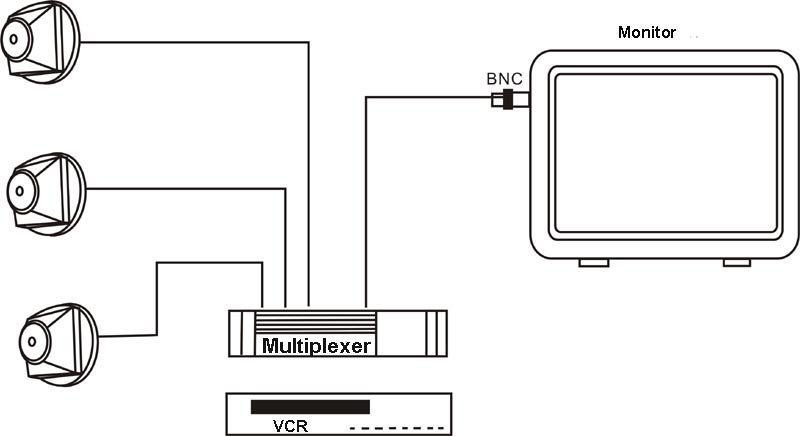 More Information

| | |
| --- | --- |
| brand | Ruralcam |
| featured | Yes |
| Featured Product | No |
| Base | /4/3/432021308_491.jpg |
| Small | /4/3/432021308_491.jpg |
More Information

| | |
| --- | --- |
| brand | Ruralcam |
| featured | Yes |
| Featured Product | No |
| Base | /4/3/432021308_491.jpg |
| Small | /4/3/432021308_491.jpg |